Director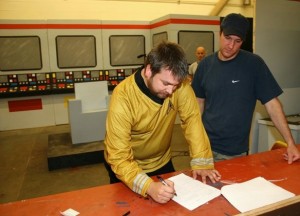 Since the first Dinner and a Murder in 2006, the show has been directed by Ramon Dailey. He has also written the scripts for every show but the first. In other words, if something isn't right, it's his fault.
Along with a group of other ne'er do wells including Jeff Klock, Matt Ready and Jason Hollingsworth, Ramon likes to make short films. A few of these films have won awards in the Film 2880 contest, which was a local 48-hour movie associated with the Port Townsend Film Festival.
In his spare time, Ramon works as an independent IT consultant for small businesses. If you are in the Port Townsend area and need work on your computers, you can learn more at www.daileycomputer.com.
Ramon's daughter, Alanna, is an accomplished performer in her own right. She's a blues and jazz singer with a soulful voice beyond her years.  She can be heard at various events around town, including her own solo performances.